Welcome
to
St. Vincent de Paul Parish

The Season of Advent is upon us!!
Please plan to join us in preparing your hearts for Christmas!!
See the service schedule for daily Mass times
and as always join us every weekend to celebrate the Eucharist - Saturdays at 5 PM, Sundays at 9 AM & 11:00 AM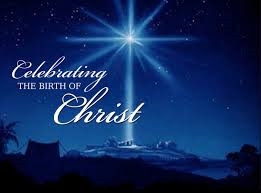 Christmas Mass Celebrations will be held:
Saturday December 24th at 5 PM and 10 PM
Sunday December 25th at 10 AM
--------------------------------------------
We are a community alive with the Good News of Jesus Christ, celebrating joyfully together, and reaching out in justice and love to share our faith with the world.

Mission Statement
In communion with the Holy Father, our Bishop, and the teachings of the Universal Church; we, the members of St. Vincent de Paul Parish, are a community of hope and joy, renewed each time we celebrate the Eucharist, the reason for our existence and the source of our growth.