Catholic Women's League
Inspired by the Spirit,
Women respond to God's call
CWL Saskatchewan Provincial Council
Social Justice Award
The Saskatchewan Provincial Council of the Catholic Women's League of Canada has established a Social Justice Award. The award is intended to enable young women to engage in social justice work. Young women between the ages of 18-35 years will be eligible to receive up to $1,000.00 in one year upon application and decision of the committee.
Award Criteria:
1. Open to young women between the ages of 18-35 years.
2. Demonstrated involvement in social justice activities.
3. Recommendation of a pastor or campus minister or equivalent.
4. The award must be used to finance participation in a reputable social justice activity, either at home or abroad, e.g. Development and Peace, Cuernavaca experience, work in inner city or northern experiences.
5. Priority will be given to CWL members or relatives of CWL members.
6. The Committee may decide to give the yearly amount to one candidate or divide it among qualified applicants.
7. Academic standing and background will be a consideration but not the determining factor.
8. Successful candidates will be asked to share their experience with League members.
9. Decision of the Committee is final.
CWL memberships are now due –$30.00 – this can be placed in the collection plate, marked CWL.
St. Vincent de Paul CWL has an active membership responding to the needs and issues within the community and extending to the world. The Patroness of our League is the Blessed Virgin Mary under the title of Our Lady of Good Counsel.

St. Vincent de Paul CWL 2017-2018
President - Fran Messer
President-Elect - Pat Wolensky
First Vice-President -
Past-President - Camille Goski
Treasurer - Camille Goski
Recording Secretary - Judy VanBetuw
Corresponding Secretary - Jean Woodard
Organization - Pat Wolensky
Spiritual Development - Theresa Istace
Christian Family Life - VACANT
Health - VACANT & Education - VACANT
Community Life - Wendy Sidloski
Communications - Mary Ann Flaaten
Legislation & Resolutions - Doreen Guillemin
Spiritual Advisor - Fr. Francis Plaparampil

Upcoming Meetings and Events
September 10th - Executive Meeting
September 15th - Pie Social and Raffle - re Fall Fundraiser
September 17th - General Meeting
September 22nd - Regional Meeting - Tribune
October 8th - Executive Meeting
October 15th - General Meeting - Service Awards
November 12th - Executive Meeting
November 19th - General Meeting - Memorial Service for Deceased Members
Dec 4th - Christmas Party
Our Mission
The Catholic Women's League of Canada is a national organization rooted in gospel values calling its members to holiness through service to the people of God.

League Prayer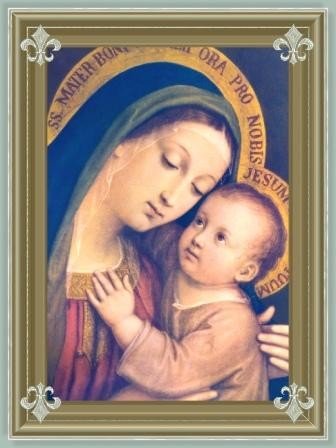 We humbly pray You, O God our Father, to bless The Catholic Women's League of Canada. Bless our beloved country, our homes and families. Send Your Holy Spirit upon us to give light to our minds and strength to our wills that we may know and fulfill Your great law of charity. Teach us to share with others, at home and abroad, the good things You have given us. This we ask through Our Lord Jesus Christ and the intercession of our patroness, Our Lady of Good Counsel.
Amen

Mass Schedule
Sun

9:00am

,

11:00am

,

5:00pm

Mon
No Mass
Tue

9:00am

Wed

9:00am

Thu

9:00am

Fri

12:10pm

Sat

5:00pm
All Services